At Sistine Facial Plastic Surgery, we offer an array of custom aesthetic treatments specifically for men. Dr. Leong is a double board-certified facial plastic surgeon and the premier plastic surgeon for men in the Pittsburgh area. He creates subtle, precise changes — whether surgically or non-surgically — to elevate your look with results that appear entirely natural, never overdone or fake.
Facial plastic
surgery for men
If you feel your facial appearance is affecting your social, personal, or business life, Dr. Leong can guide you to the most effective treatments for anti-aging skin rejuvenation, or a subtle alteration of an unbalanced facial feature. Your treatment could include a custom reshaping of the nose, chin, or ears. With his extensive training and experience and as a perfectionist in the art of facial surgery, Dr. Leong performs every procedure with meticulous attention to detail, focusing on creating the most authentic appearance. Facial surgeries for men performed by Dr. Leong include: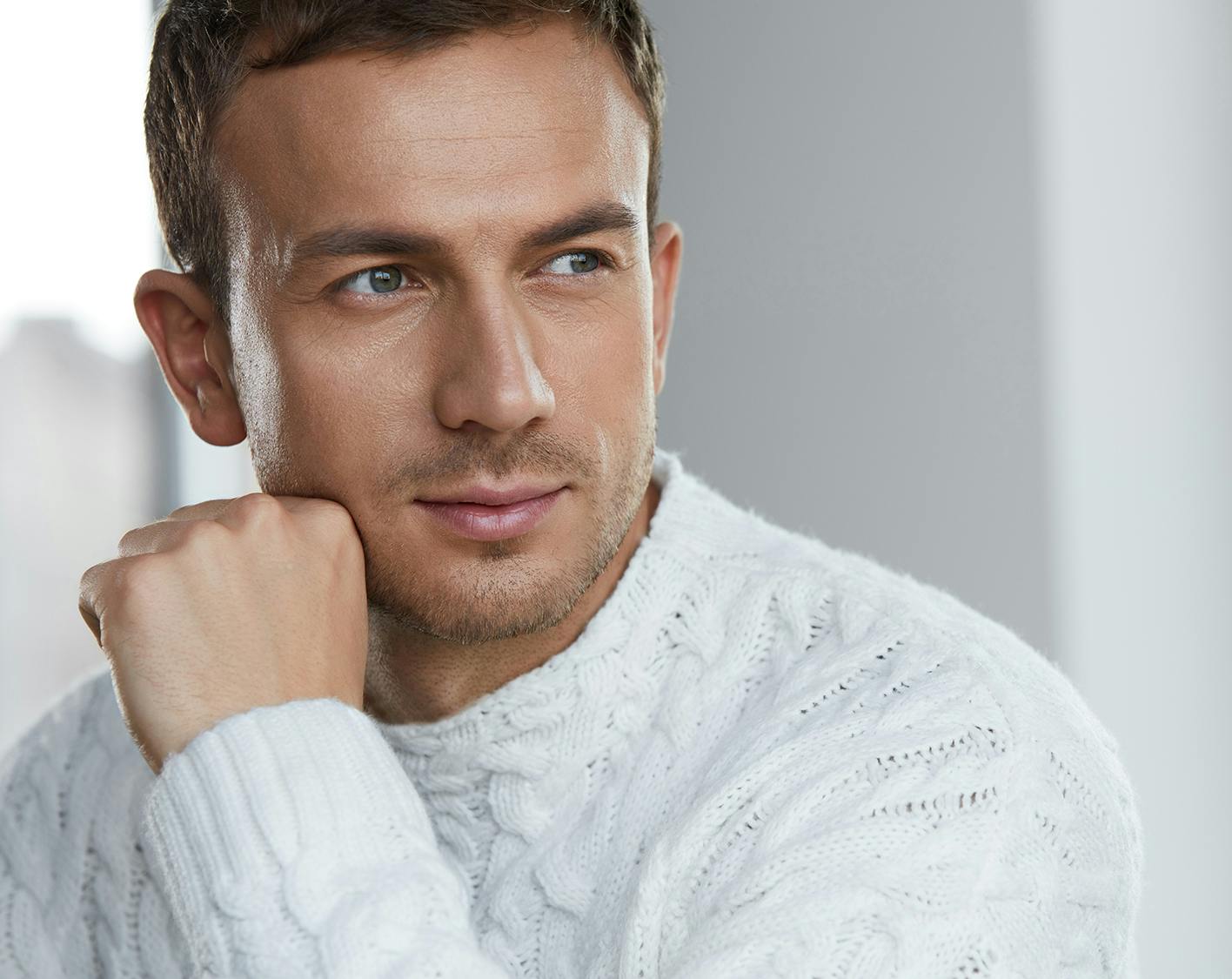 Non-surgical
procedures for men
At Sistine Facial Plastic Surgery, we offer a wide range of non-surgical treatments for men. These treatments include skin rejuvenation, skin tightening, and much more. Our range of non-surgical treatments include:
Injectables for men
At Sistine Facial Plastic Surgery, we offer a range of injectable treatments for men including Botox®, Dysport®, and Juvéderm®. Dr. Leong has a conservative and precise approach that achieves results that appear natural, restored, and refreshed. Others will notice that you look refreshed and well-rested without realizing you've had any treatment done. Our products for men can smooth deep lines and creases on the forehead, between the brows, and around the eyes. They can also lessen smile lines, treat deep acne scars, or add subtle volume to the chin or jawline. And with Kybella® injections, your double chin fat will melt away without the need for liposuction or facial surgery.